Found a Halo 2 Master Chief action figure. Bought it. My friend thought it was totally awesome and bought a Red MP Chief and an Elite. With a detachable head. Toss in a Mac, a camera and complete stupidity. And some half-assed photoshop.
Halo 4. Ironic thing is that its just gonna be a trilogy.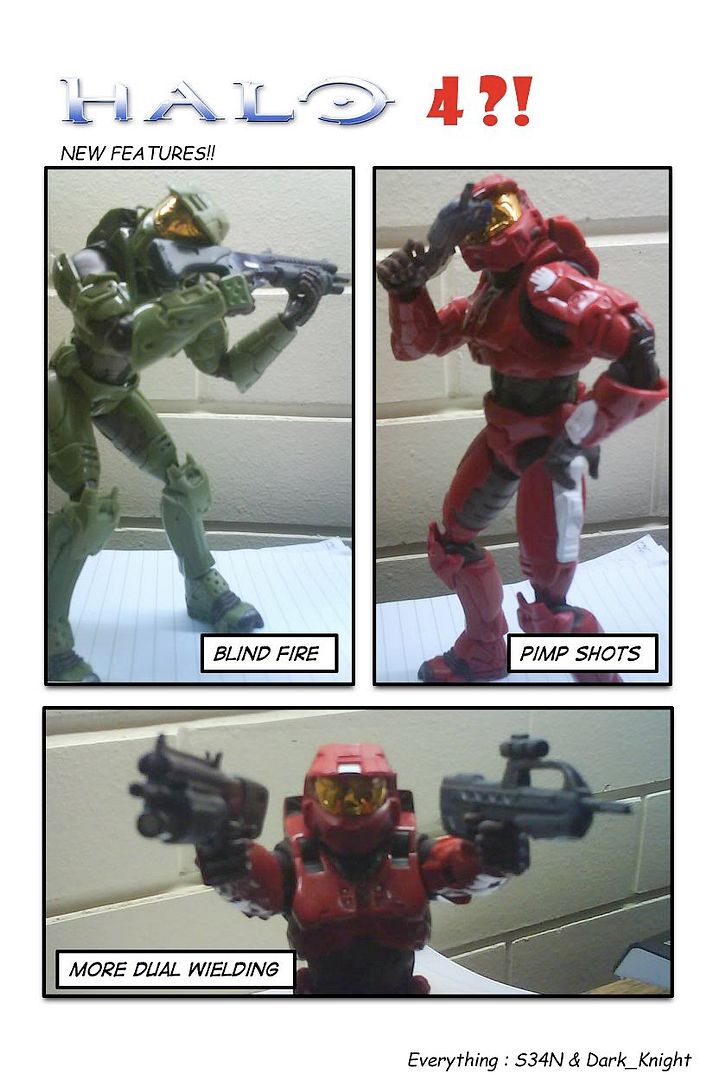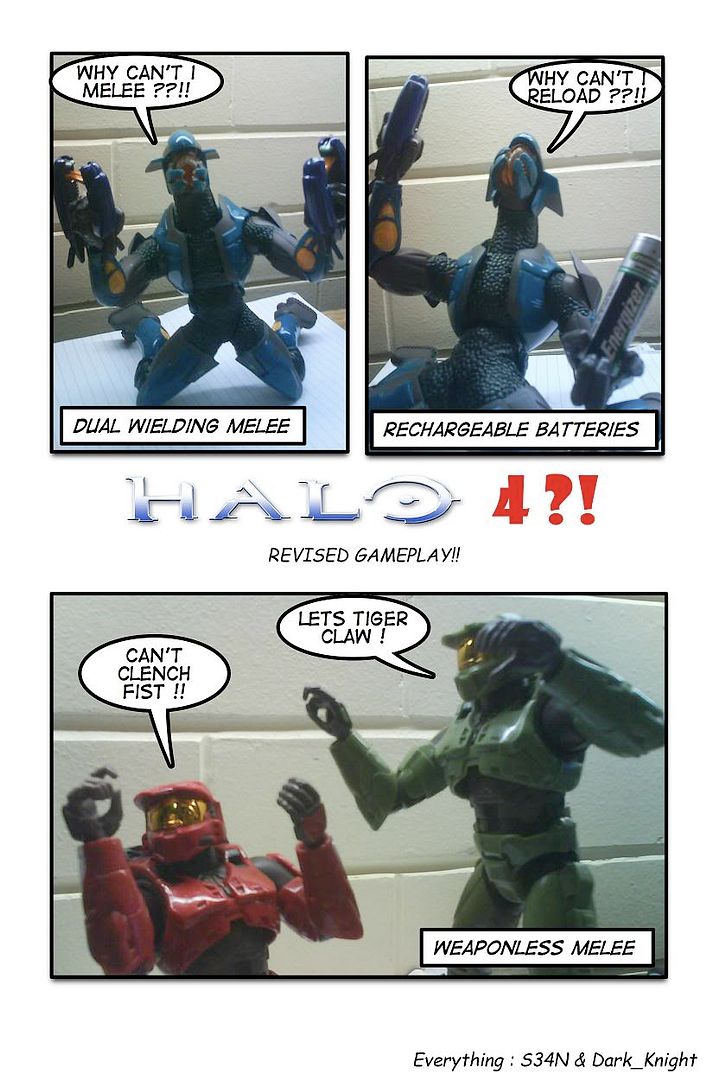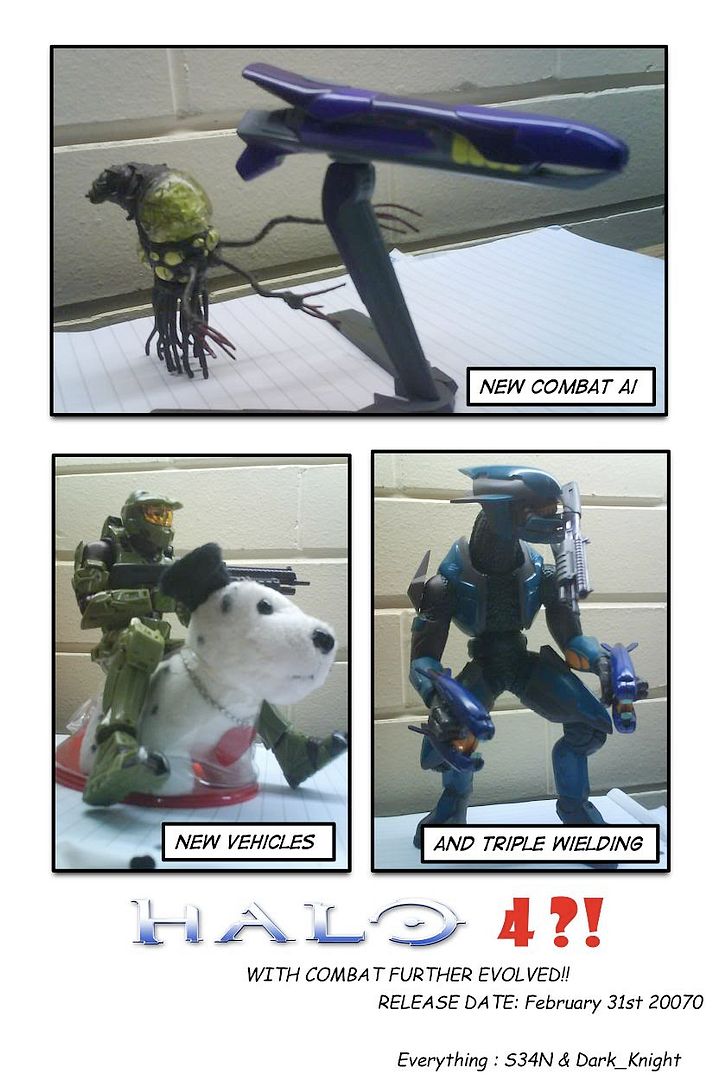 A Flood's Life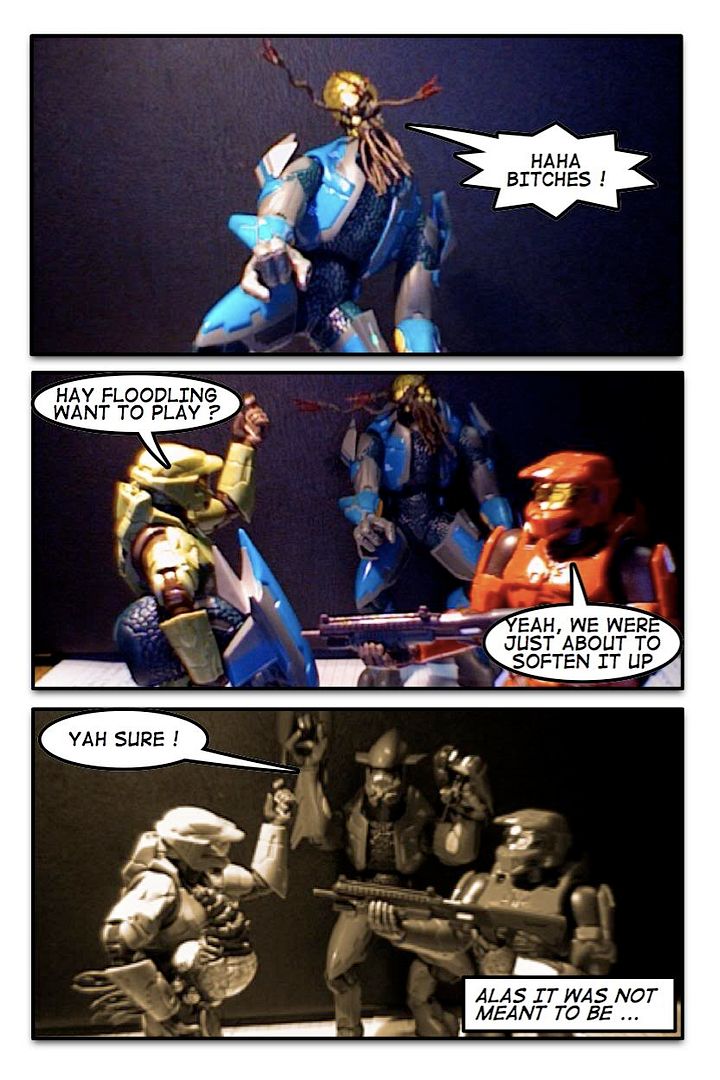 So what do you guys think?
Next we just need Sergeant Johnson, Samus Aran and uh... we're probably gonna be making fun of the fact that Zelda tri-force symbol thingy is on the Elite next.